Download Fouad WhatsApp Latest Version 7.90 For Android
Download Fouad WhatsApp Latest Version 7.90: Well, WhatsApp mods are trending. There are a plethora of WhatsApp mods available. GBWhatsapp, YoWhatsApp, and WhatsApp Plus are common apps in this category. But Fouad WhatsApp is also one of them. These apps give a lot of extra features. That's why people love these apps. You can download the latest version of Fouad WhatsApp from this page.
WhatsApp is the most popular messaging app and provides a lot of features to its users. But, the features are limited. It allows only one account on one phone. However, most of the people use these apps to run 2 WhatsApp accounts. Because you can install these apps without uninstalling the official WhatsApp app from your smartphone. But, these mods also give another cool feature.
However, WhatsApp limits its features. For example – you can't change the WhatsApp theme and fonts. But, there are many tricks available for WhatsApp. With these tricks, you can change the WhatsApp theme and font color, save WhatsApp stories, set the long video in status, and run 2 WhatsApp on one phone etc. So, you don't need a third-party mod app for these kinds of features. Because you can do this in the official app. But, 3rd-party mod apps like Fouad WhatsApp gives extra features that you can't use in the official app.
What is Fouad WhatsApp?
Well, Fouad WhatsApp is another 3rd-party modded app for WhatsApp in material design that gives more features. The features are almost the same as other modes like GBWA, YOWA, and WAPlus. But, many users claim that Fouad WA is more smooth than other mod apps. One of the best features of Fouad WhatsApp is it support customization. So, you can customize its theme and style as you want. App lock and chat conversation lock are other best features of this app.
Though, This is a third-party app and doesn't meet the Play Store Privacy Policy requirements. That's why Fouad WhatsApp is not available in Play Store. But, you can download Fouad WhatsApp latest version 7.90 from here. Also, You don't need to root your smartphone to install Fouad WA.
Requirements:
Android OS version 4.0+.
Mobile number to create an account.
Working Internet connection.
Features Of Fouad WhatsApp
Well, it gives a lot of features like other mod apps. Below is the list of best features of Fouad Whatsapp 7.90.
Support Customization – Everyone loves customization. So, it supports customization to change the color of the app. You can change the Action bar color, Chat background color, Contact status background color, Contact status text color, Conversation UI entry background color, Conversation UI buttons color, Emoji button color, and Send button color. 
Themes: Fouad WA support themes and it uses YOWA theme library. So, you can change the whole style of the app with themes. You can also install external themes from the file manager (XML).
App Lock – It has its own inbuilt app lock feature which is useful for privacy. So, you don't need to use a third-party app lock.
Download Status: Well, this option is very cool because you don't need to download another app for this. Generally, people can save WhatsApp status from the file manager apps or 3rd party status saver apps. But, with Fouad Whatsapp, you can save status with one tap. Also, it allows you to copy the text status to the clipboard.
Chat/Conversation Lock: Moreover, it gives the conversation lock to lock any chat thread. Chat lock feature is unique and quite useful for some users.
Filters For Photos And Videos: It has inbuilt filters to enhance your photos and videos before sending to your friends.
Change the App icon:  You can change its launch icon which will be looking cool in the app drawer.
Font Style: It has the option to change the font style and you can preview the font style before changing.
Material Design: It has a Material User Interface which looks cool. Also, you can change the theme colors.
Custom Privacy: Apart from all features, It has more privacy features. You can hide blue tick, second tick, blue microphone, recording, and typing.
Download Fouad WhatsApp Latest Version 7.90 For Android
Below is the link to download the latest version of Fouad WA apk. If you face any problem with downloading, write a comment to let us know.

Note: Third-party apps are not safe for your privacy and security. These apps may contain malware. So, use it at your own risk.
| | |
| --- | --- |
| Application Name | Fouad WhatsApp |
| App Version | 7.90 |
| Release Date | 8 March, 2019 |
| Android Version Requirements | 4.0+ |
| App Size | 53.26MB |
| Developer | Fouad Mokdad |
| Need Rooting | No |
What's New In Fouad WhatsApp Latest Version 7.90 (Change log v7.90)
Base updated to 2.19.34.
You can know deleted status.
You are able to enable custom online toast for specific contacts or people.
Change date pending message in story color.
Meeting mod added to pause the internet for WhatsApp app.
Now you can change status see/unseen circle color.
Added new option to show or hide the muted story, viewed story, and recent story updates.
Option to pin group description to chat.
Now you can change deleted message icon color.
All bugs fixed.
Fouad WhatsApp features from Recent Updates
Added option to add custom stickers from Google Play Store.
New option to show or hide frequently contacts.
Added options to hide or show recent chats, muted story updates, viewed story updates, and recent story updates.
Added private reply in groups.
Disable forward tag option.
Added anti delete option for story and status.
Hide chat option like hike messenger app.
Hide chat lock option added. Set a fingerprint/pin/password lock.
Tab underline color when selected (2.1.11).
Added line color between chat threads (2.1.12).
Date pending message color (2.1.13).
Document text color added.
Voice note play bar and button color.
Forward icon and background color.
Mark as read option in notifications.
Select all option added for chat threads.
Export chat to file option added to save chat messages.
Group Settings to allow only admins can send messages in the group.
One touch voice notes recording.
Contacts Screen automatically adopts theme color.
You can change the chat tab unread counter background and text color (2.1.4 & 2.1.5).
2 New entry iOS & LINE.
Now you can preview entries style before applying.
Added option to change Line color between chat threads.
Change Tab underline color (2.1.11).
You can lock wallpaper preview after selecting it.
Date color on the main screen.
Document text color in chat.
Mention color in chat.
Forward icon and background color.
Oneplus Slate font.
YOWhatsapp attachment button.
Last seen on home screen.
Send up to 100 images at once.
One month expiry date.
Voice note play button icon color.
Other bugs fixed.
After that, install the apk file on your phone.
Old Versions of Fouad WhatsApp
FouadWA rolled out its update by time to time. So, Always use a new version to access the latest features. But, you can also try old versions. Below are the links to download old versions. But, note that some features are not working these versions.
How To Install Fouad WhatsApp On Android
Well, it is not a difficult task to install apps from unknown sources because rooting isn't required. Below are the steps.
Step 1. At first, Download the Fouad WhatsApp apk on your phone from the above link.
Step 2: Now, allow the unknown sources from your phone settings. Go to Settings > Security > Unknown Sources and enable it.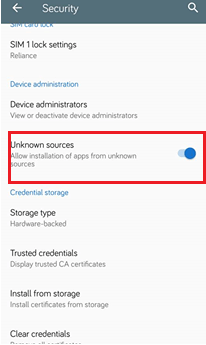 Step 3: Open the download apk file from your phone and tap on the Install button. Wait for some time and the app will be installed on your smartphone.
Step 4: Open the app and log in with a mobile number. When you enter your mobile number, you will receive the OTP password to log in.
That's all. Now enjoy the new features of WhatsApp. If you want to update the app then just download the new version and install it on your phone.
How To Update Fouad WhatsApp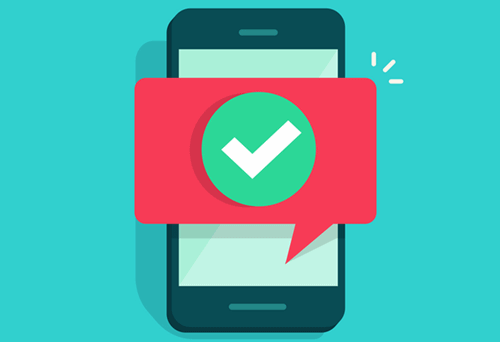 You need to update this app when the new version is rolled out because the developer added new features in its every update. The latest version of this mod app is 7.90. Bookmark this page to check the latest version any time.
Step 1: Check the latest version of the app from this page title, if you have an old version then download the latest version from the download button.
Step 2: Open the newly downloaded apk file and tap on the install button/option. Replace the old version and that's it.
You don't need to back up a chat or other files. If you have a problem while updating then, uninstall an old version and install a new version.
How To Install Fouad WhatsApp On PC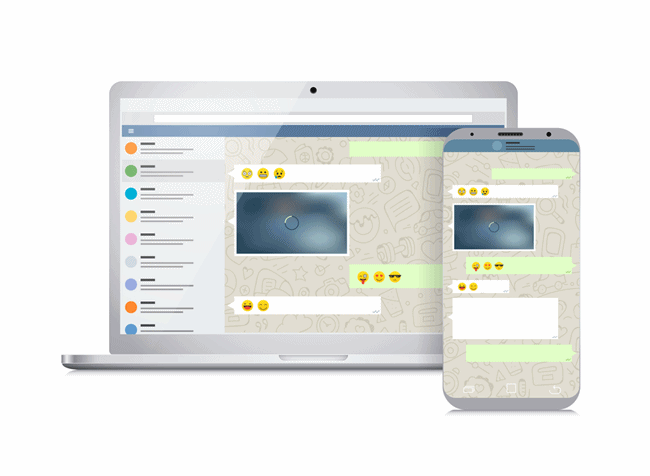 Well, there is no WhatsApp app or software available for PC, but you can use Android (apk files) apps on a PC with emulator software. You just need an emulator software on your PC to run FouadWA.  Below are the steps.
Step 1: Download and install Blustack or any other emulator software on your Windows PC. After that, open Bluestack software.
Step 2: Download the apk file of Fouad WhatsApp latest version 7.90 on your PC from the given link. After that, open the file with Bluestack software, and install the app.
Step 3: Open the installed app, and run it. Enter your mobile number to receive an OTP code for verification and log in. After login, you can use Fouad WA on your PC.
Frequently Asked Questions (FAQs)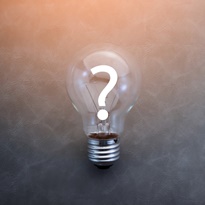 1. Can I use it with the official app?
Yes, you can use both apps on your Android phone to use two accounts. But, you need a separate mobile number for both apps to log in.
2. Can I use Fouad Whatsapp on iPhone?
Well, Fouad WA is available for only Android phones. You can't use it on the iPhone. But yes, you can use it on a PC with an emulator.
3. Is this app is different than GBWhatsapp and WhatsApp Plus?
Yes, This is a different mod app than GBWA and WAPlus. All mod apps provides additional features, but you can see a bit difference between these mod apps after using.
4. Is it safe or not?
Well, the app is malware free, but, don't trust on mod apps. Always prefer the official app than third-party apps.
Final Words
So, guys, this is the guide on Fouad WhatsApp. You can download it from here and it is easy to use this app. However, many other mod apps are available on the internet, and the features are the same in all these apps. But, its style makes it different. However, the features are almost same as YoWhatsApp but, you may also like this mod. So, it's your choice which mod app you want to use.