Download YoWhatsApp Latest Version 7.90 For Android
Download YoWhatsApp: Nowadays, So many third-party WhatsApp applications are available on the internet. Most of the people search and download GBWhatsApp and WhatsApp Plus. Because these apps provide more features than official WhatsApp application. So, YoWhatsApp is another modded WhatsApp application, which provides more features. If you are looking for the latest version of YoWhatsApp then you are on the right page. You can download YouWhatsApp from here. Remember, Like a GBWhatsApp and WhatsApp plus, YoWhatsApp is not an official app.
WhatsApp is one of the best and most popular messenger apps. However, the official app provides many features. You can send text, documents, videos, and photos. But, most of the people always looking for extra new features. Also, Whatsapp limits its some features. That's why third-party and modded versions of WhatsApp are popular.
There are so many WhatsApp tips and tricks available and you can do a lot more with its official app. You can change WhatsApp theme, change WhatsApp font color, Set long video in WhatsApp status and do a lot more with an official app. Also, if you only want to use two WhatsApp accounts on the same phone, you don't need any moded Whatsapp app. Because, nowadays, many mobile companies provide an inbuilt feature to do this. But, if you are looking for YoWhatsApp, then you can download it from here.
About YoWhatsApp
YoWhatsApp is a modded version of the WhatsApp application with extra features. This app provides themes, inbuilt app lock option, send a message without saving the mobile number in contacts, increase the file size limit etc. You can also hide last seen, double tick, blue tick, and other privacy options. YoWhatsApp is similar to GBWhatsApp and WhatsApp Plus. But, some features are different in these three apps. You don't need to root your Android phone to install these apps.
Most of the users use these modded versions to use multiple WhatsApp accounts on the same device. Also, some users want to increase the file size limits and YoWhatsApp and other modded versions easily do that. YoWhatsApp (YOWA apk) is developed by Yousef Al Bhasha and the name of this app is based on its developer name.
Note: YoWhatsApp is a third-party app and this app is not available on Google Play Store. Download apps from unknown sources or from the internet are not safe for your privacy and security. So, use this app at your own risk.
Requirements To Download & Install YoWhatsApp
Though, you can install this app on all Android devices and requirements are the same as an official WhatsApp application. But, below is the list of basic requirements.
Require Android OS Version 4.0 or above.
Working Internet Connection.
Mobile Number for account creation.
To Install it on a PC, you need an Android simulator software like Bluestack.
Download YoWhatsApp Latest Version 7.90 For Android
You can download the latest version 7.90 of YoWhatsApp application from the below link. If you have any problem, write in the comment section.
Download YoWhatsApp APK

(YOWA APK)

| | |
| --- | --- |
| Application Name | YoWhatsApp |
| App Version | 7.90 |
| Android Version Requirements | 4.0+ |
| App Size | 45.17MB |
| Developer | Yousef Al Bhasha |
| Need Rooting | No |
What's New In YoWhatsApp 7.90 (YoWhatsApp version 7.90 Change Log)
Base Updated to the latest version (2.19.34)
Added option to know deleted status.
Enable custom online toast for specific contacts.
You can pin a group description to chat.
Added option to change deleted message icon.
New feature to Download themes with home wallpaper from YoThemes Store.
Added seven new icons.
Now you can change the widget background color, recent and viewed bar background as well as text color in status,
Now you are able to hide chat in hike messenger style.
Hide chat options added – notifications, sound, and shake WA messages.
Added change pin/pattern/fingerprint lock for hiding chat.
Facebook emojis added.
Added "Mark as read" option in the notification.
Option to save and export chat in the file.
Added 4 new entries and 3 new bubbles.
Increase status limits from 45 seconds to 5 minutes.
Increase video to gif limit up to 30 seconds.
You can lock a preview after choosing a wallpaper.
Added specific media visibility for groups.
Other Bug fixed.
Features Of YoWhatsApp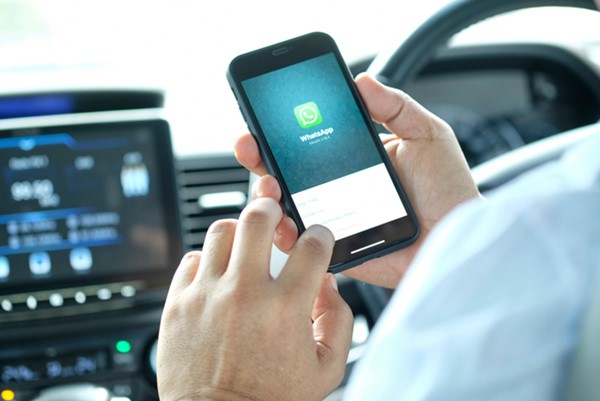 Below is the list of YoWhatsApp features. However, most of the features are the same as GB WhatsApp and WhatsApp Plus. But, there are some unique and new features also available in this app.
1. Send Large Media Files: One of the most drawbacks of official WhatsApp is, it limits the file size limit. However, you can send documents, audio, video, and photos on Whatsapp. But, with this app, you can send videos up to 700 MB. So, if you want to send large files over Whatsapp, you should try this app.
2. Send Image Without Compression: When you send any photo on Whatsapp, it reduces its size and quality. With YoWhatsApp, you can send photos without compression. But, this feature is not so useful. Because you can send original size image in official WhatsApp application.
3. New Privacy Options: However, WhatsApp added new privacy features in its new updates. But, in YoWhatsapp, you will see a lot more privacy features. These Privacy features are useful. You can show/hide last seen, double ticks, blue ticks, online status, typing status, and recording status.
4. Inbuilt App Lock: Most of the people installed third-party app locker apps to lock the WhatsApp application. But, YoWhatsApp has its own inbuilt app lock option. Also, you can lock the whole app, and lock the chat threads individually for specific contacts. It supports Password, Pattern, Pin, and Fingerprint Lock.
5. Change Themes: In YoWhatsApp, you can change its theme. So, this option is quite useful, because everyone loves the theme and have a different color taste. However, WhatsApp doesn't provide any option for themes. But, here is the trick to change WhatsApp theme and color.
6. Message a Number: With this option, you can send a message to any number without saving in your contacts list. You can directly send a message to any number that is registered on WhatsApp.
7. Hide WhatsApp Media Files From Gallery: You can hide WhatsApp Photos and Videos from the gallery. However, you can hide WhatsApp media files from the gallery with file manager app. But, this option is quite easy.
8. Convert Video To GIF Up to 30 Seconds: WhatsApp allows up to 6 seconds of the video to convert it to GIF. But, in YoWhatsApp, you can convert video to gif up to 30 seconds.
9. Show Blue Ticks After Reply: This option is quite useful. Because your friend will see the blue ticks only when you reply.
Features Added in YoWhatsApp Updates
You can insert a contact photo inside the bubble (Options 3.4.2).
New option to put contact photo outside the bubble (Options 3.4).
Provides YOWA Widget to turn on/off last seen and unread messages count etc.
You can change Widget background color and widget text color of the contact name.
You can preview the widget while changing the color.
Change group participant name color.
Added new bubbles and ticks.
Convert video to gif up to 30 seconds.
Option To Disable calls from a specific contact.
Fingerprint lock for chat thread and app.
Added option to Change contact name color.
Change font style for name and status on the home screen.
Option to hide Whatsapp media files (Photos and videos) from a gallery.
Added new emojis.
Option to show blue ticks after reply.
Delete for everyone option time period increases.
Added Voice note recording in one touch.
Contact screen takes theme color automatically.
You can lock the wallpaper preview after selecting.
Last seen on home screen added.
New icons added.
You can change the background of unread chat threads.
New font added (OnePlus Slate Font 1.2.0)
Extra attachments button added.
Fixed caller name not showing in white color theme.
Improved Home screen (Reorganized)
Change chat thread unread counter text and background color.
Fix other issues like share 100 photos from the gallery and call crash etc.
These are the only some main features. YoWhatsApp provides many other features.
How To Install YoWhatsApp on Android Phone?
The installation process is easy and below are the steps to install YOWA apk.
1. First of all, you need to enable Unknown Sources from your android phone. Because this app is downloaded from the internet, not from Play Store. Go to Settings > Security > Unknown Sources and enable that option. (If this option is already enabled, then go to the step 2).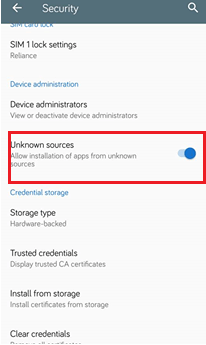 2. Now download the latest version 7.90 of YOWA from the given link. After that, Tap on the downloaded apk file.
3. You will see the required permissions and Install button. Tap on the Install button to install YoWhatsApp.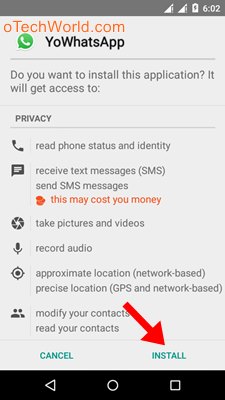 4. After installing the apk. Open the YoWhatsApp application and enter your mobile number for verification. After that, you will receive an OTP to log in. The process is the same as official WhatsApp.
That's all. After verification, you can enjoy WhatsApp with extra features.
Permission Required To Install YoWhatsApp
| | |
| --- | --- |
| Privacy | Read phone Status & identity |
| | Receive and send sms messages |
| | Take pictures & video |
| | Record Audio |
| | Location (approximate and precise) |
| | Modify/Read contacts |
| | Modify/Delete/Read Content of SD card |
| | Add/Remove Accounts, Create and find accounts on device |
| Device Access | Connect/Disconnect to Wi-Fi, network access, internet data |
| | Pair with Bluetooth devices |
| | Control Vibraton |
| | Run at startup |
| | Change Audio setting |
| | Read Sync Settings/Statics |
| | Install/Uninstall shortcuts |
Frequently Asked Questions (F.A.Q)
Question 1: Can I Install YoWhatsApp on iPhone/iOS?
Answer: No, YOWA is not available for iOS. You need an Android device to install this app.
Question 2: Can I Install it on a Windows PC?
Answer: Yes, you can install it on a Windows PC with Android simulator. You need an Android simulator software to install apk's files on Windows PC.
Question 3: Is it safe to use?
Answer: Yes, it is safe. But, these apps may contain spyware or malware. However, it uses official WhatsApp services.
Question 4: Can I use it with official WhatsApp application?
Answer: Yes, you can use YoWa and official WhatsApp app simultaneously to run two accounts (You need two mobile numbers to create two accounts). You don't need to uninstall the app.
Question 5: Is It supported themes?
Answer: Yes, YoWa supported themes, This is one of the best features of this app. Basically, most of the YOWA users love this app only because of themes. You can change themes from its settings.
Final Words
So, guys, You can download YoWhatsApp from here. This modded version of WhatsApp is popular nowadays because of its unique features. However, many other modded versions are also available. But, YoWhatsApp provides tons of new features that are not available in any other application. So, if you are a WhatsApp lover, you must try this app. Write in the comments, if you have any query about this app.