How To Record YouTube Videos To Save On PC
|
Want to record YouTube videos to save on PC? Here is the complete guide on "How to record YouTube videos". There are plenty of ways to download YouTube videos on PC and smartphones. But, sometimes you may need to download only a few seconds clip from YouTube video. So, you need to record the portion of the video. However, you can download and edit YouTube videos. But, with this method, you can easily record and save a video clip from the longer video. There is no need to download and edit full video.
However, this method is not good for long videos. Because you need to play video on PC to record it. And this is a time-consuming process to record long videos. So, if you want to record long video then, it is better to download the whole video.
Why Do You Need To Record YouTube Videos?
You may want to save the video clip from YouTube videos.
You want to record YouTube video to save on PC.
You have to need to save few seconds video clip to make an animated GIF file from a video.
There are so many software's available on the internet to do this. But, VLC media player also gives the option to record the videos. Also, you can play YouTube videos on a VLC media player. A VLC media player is a popular and powerful media player. And you can play, record, and convert videos with VLC player. Most of the people use VLC media player. So, you don't need to download any other software to do this. You can also download YouTube videos with VLC media player.
Requirements For Record YouTube Videos
VLC Media Player
Working Internet Connection On PC
First of all, if a VLC player isn't installed on your PC them, you need to download and install the VLC media player. After installing the VLC player, below are the steps to record YouTube videos.
How To Record YouTube Videos To Save On PC?
1. First of all, you need to copy the YouTube video link, which you want to record. Open YouTube from a web browser and search and play any video. After that, you will see the video link in the URL. Select and copy this video link.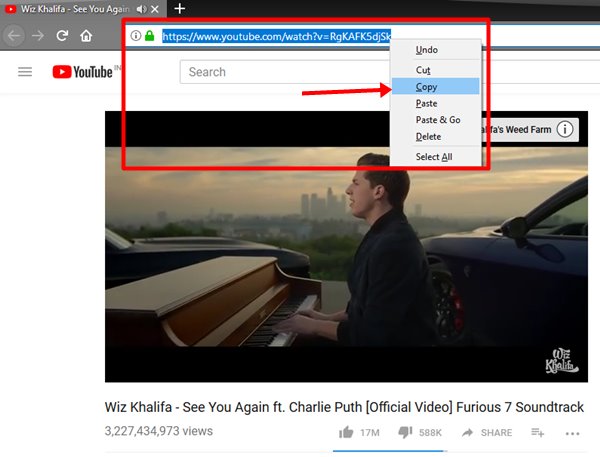 2. After that, open VLC Media player and click on the "View" option from the menu bar and click on the "Advanced Controls" option.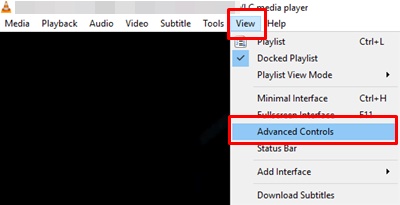 3. Now you will see the Recording button in Controls.

4. After that, click on the Media option from the menu bar, and open "Open Network Stream" (Keyboard shortcut: Ctrl +N) option.
5. Paste the link in Network protocol (Please enter a network URL), that you copied from the YouTube. After that click on the Play button to play the video.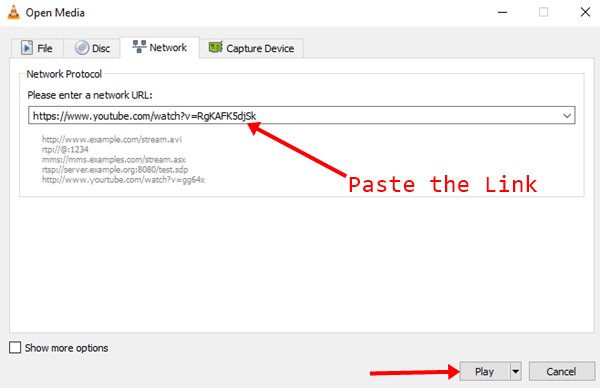 6. While playing the video, click on the red round button to record the video. Click again on the red round button to stop the recording.

7. That's it. The recorded video clip will be saved in "Videos" or "My Videos" folder. Open Videos folder to play the recorded video.
Final Words
So, guys, this is the guide on How to record YouTube videos on PC. However, you can also cut and save videos with this method. So, if you want to record videos from YouTube, then this guide is useful for you. Also, you don't need any other tool or software to record youtube videos. You can also record downloaded videos to create a video clip with this method.