How To Send Large Files Through Gmail
|
Here's how to send large files through Gmail. Sending the large files is a serious headache and a bit difficult. Because you can not attach large files in an email attachment. In Gmail, you can attach files up to 25MB. But the question is, How to send a file over 25MB on Gmail? You can send large files easily in Gmail.
25MB file size is not sufficient and there are many file sharing sites on the internet. But, many sites are not secure and we cannot send sensitive files over these sites.
You can send large files in Gmail with Google Drive. Google Drive is a file hosting service provided by Google. You can also host your files in Google Drive and access anywhere.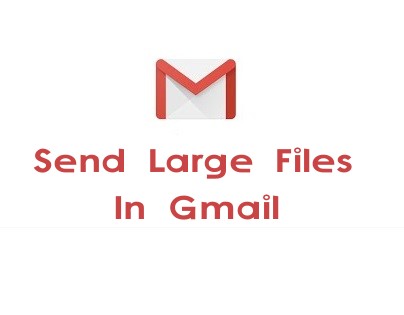 So, If you want to send large files, then there are two options are available to send such a large file.
Send files via Google Drive.
Send files via file sharing sites.
You can send a file up to 10GB with Google Drive. 10GB file size is such a large file. There are so many file sharing sites available to send large files. Here's 17 Best Free File Sharing Sites To Send Large Files 2017. 
How To Send Large Files Through Gmail
Open Gmail Account and compose a new email.
Now, If you are trying to attach a large file, then it prompted the message (Attachment larger than 25MB will be automatically uploaded to Google Drive. A download link will be included in your emails.) Click on Okay, got it. Also, there is an option to attach a file in Google Drive. Click on Google Drive icon and upload your file.
After that, you can upload any large file and send to your friend. Your friend will be receiving a link of the file from Google Drive.
Insert a file in an email and click on Send.
After that, it prompted the message (This Drive file isn't shared with the recipient). You may either click on Send & Share or Send without share.
After that, your friend or email receiver will be receiving the download link of the file.
Read Also: Gmail Give Us Two Email Addresses
F.A.Q
Q.  If the receiver has not Gmail account?
A. There is no issue if the receiver has not a Gmail account. Because download link will be sent to any email.
Conclusion:
So guys, this is How To Send Large Files Through Gmail. You can send files up to 10GB size. Also, Google Drive gives you a 15GB free space to store files online. You can store your photos, documents, videos in your Google account and access anywhere.