Gmail Give Us Two Email Addresses
|
We all have Gmail account because Gmail is widely use for emails. Many people also create multiple Gmail accounts for many purposes. We always use @gmail.com for Gmail account. Some people don't know Gmail Give Us Two Email Addresses.
When we create an any Gmail account we get Two email addresses.
First, is @gmail.com
Second is @googlemail.com
Suppose your gmail address is [email protected] if email sends to [email protected] then it also delivered to your mail inbox.
Gmail Ignores dot ( . ) in Email Addresses
Also, google ignored the dot ( . ) in any Gmail address. If your email is [email protected] then [email protected] and [email protected] also same. if message is sent to [email protected] it delivered to [email protected] inbox.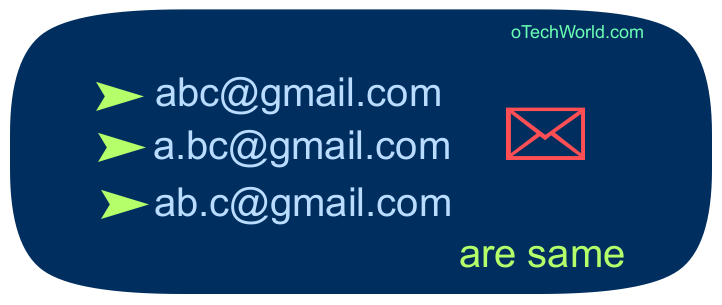 Some people also use this trick to create multiple Facebook, Twitter accounts and receive a verification email in same Gmail account.