How To Remove Number From Truecaller
Want to unlist your mobile number from Truecaller database, then you are on the right page. It is quite easy to remove number from Truecaller.
Well, Truecaller is a mobile application and website that provides a mobile number lookup service. You can find the contact details with Truecaller. It is developed by True Software Scandinavia AB company. Truecaller app is used to trace mobile number. Now everyone uses a truecaller app to trace a mobile number before picking up the phone. It also helps to prevent spam phone calls because it provides the inbuilt call blocking feature. Truecaller available on all OS like Android, iPhone, Windows phone, Blackberry 10. You can also use it on your PC.
Because of privacy concerns, Some people don't like to show their name in truecaller. So, if you strict about your privacy, you need to unlist your mobile number from Truecaller. However, True caller app is useful for find and block the spam calls. But, nowadays, privacy is a most important for everyone.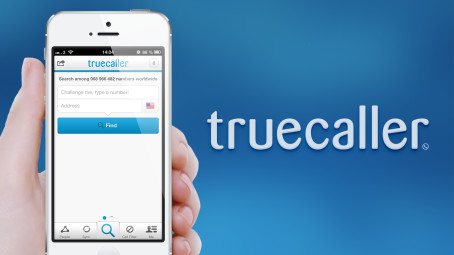 How TrueCaller Works
When you install a Truecaller application in your phone, All contacts will be uploaded to Truecaller database. When you find any number from Truecaller app, then it searches from Truecaller database and returns the name.
So, it doesn't matter whether you installed Truecaller app on your device or not. Your mobile number and name uploaded to its database from your friend's phone.
How To Remove Number From Truecaller (Truecaller Unlist)
You can unlist your number from truecaller website. But, if you are using Truecaller app and verified/activated your number on it, you need to deactivate your account. You can't use the app if you want to unlist your number. Well, you can use Truecaller web version by login with email.
So, there are two steps to do this. At first, deactivate your account, and then unlist number from Truecaller website. But, if you are not using Truecaller app and you don't have an account on it, you can directly remove your number from it (Read Step 2 for this).
Step 1. Deactivate Your Truecaller Account
On Android Device
Open Truecaller App and tap on the Menu icon (three horizontal rows) from the top left of the screen. After that, tap on the Settings option. 
Open Privacy Center and tap on the Deactivate option. Confirm deactivation by a tap on Yes option. 
On iPhone
Open Truecaller app and tap on the More > Settings > Privacy Center and Deactivate your account.
Step 2. Unlist Number From Truecaller Website
After deactivating the account, you need to open Trucaller website.
Open a web browser from your mobile phone or PC.
Open https://www.truecaller.com/unlisting link.
Select the Country and Enter Your Mobile Number including Country code and Enter Verification Captcha code.
Click on Unlist Phone Number button. You will see the message "Your phone number was unlisted ".  
That's it. Trucellar takes up to 24 hours to remove your number from its database. However, if your number is marked as spam, you can remove your number.
Final Words
So, guys, it is quite easy to remove number from truecaller. But, you can't use the app after doing this. Most of the people want to use Truecaller and don't want to show their detail in it. So, you can use its web version on a browser. You just need to sign in with Gmail or Hotmail account.