Where Do Archived Emails Go?
|
Basically, An archive is a collection of documents and information. Archive option also appears in email services, Facebook, and Whatsapp. In Facebook, with archive option, you can download all Facebook account data and hide chat from the inbox. In Whatsapp, you can hide chat with the archived chat option. Similarly, in email services, you can hide emails from inbox with the archived email option.
Gmail (By Google) an Outlook (By Microsoft) are most popular email service providers. Both provide the Archive option to hide emails from the inbox. Though, Outlook provides the Archived folder to view archived emails later. But, Gmail doesn't provide and folder for this. So, some users are facing the problems to find the archived emails.
If you don't know what does archive mean and how to archive emails, then here is the complete guide on email archive. If you are facing any problem to find archived emails, then here is, Where do archived emails go and how to find these emails.
Where Do Archived Emails Go In Gmail?
After archiving the emails in Gmail, the emails will hide from the inbox. But, Gmail doesn't provide any special folder for archived emails. That's why some users cannot find emails easily.
Gmail provides the "All Mail" folder/label. Which contains all emails (Inbox, sent mail, draft etc.). So, Your archived emails also go in All mail folder/label. You need to find for that particular email. Because all emails are shown in this folder.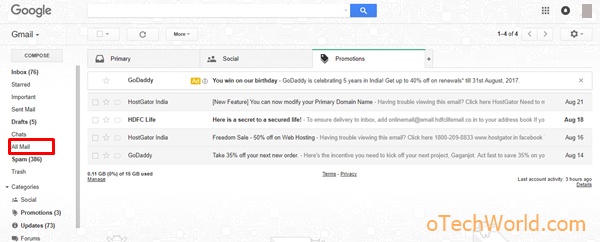 You can also do this on Gmail app. Swipe from the left on the screen and tap on the All Mail option. After that, find your email.
Tip: When you open All Mail folder, All emails show their label/folder. Archived email doesn't show any label. So, this helps to find email easily.
The main drawback is that, sometimes, it is a bit difficult to find an email in All mail label. Because so many emails are there inside this label.
How To Unarchive emails in Gmail?
On Desktop: To unarchive email in Gmail, open archived email from 'All mail' folder or label. After that, Click on "Move to inbox" option. Now the email will again show in the inbox.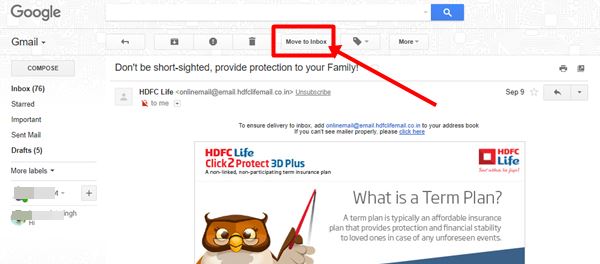 On Gmail App: Gmail app is also allowing us to do this. Open All Mail label/folder by swipe the screen from the left and tap on the All Mail option. Find and open any Archived email and tap on the three vertical dots from the top right of the screen. After that, tap on the "Move to inbox" option.
Where Do Archived Emails Go In Outlook?
It is easy to find archived emails in Outlook. Because outlook provides the folder for this. When you archive an email, then, it moves to the Archived folder and hides from the inbox. So, you can also use this option to save your important emails. After that, you can easily find those emails.
Outlook provides the "Archive" folder. So, click on Archive from the left side of the screen to open archived emails. It is not a difficult to find the email like Gmail. This option is also available in Windows 10 outlook Mail app.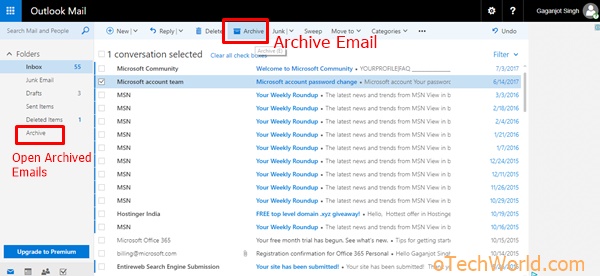 How To Unarchive emails in Outlook?
Open the archived email from Archive folder and click on the 'Move To' option from the top. After that, click on the inbox to move email in the inbox folder (You can move emails to any folder). These steps are same for Windows 10 Outlook App.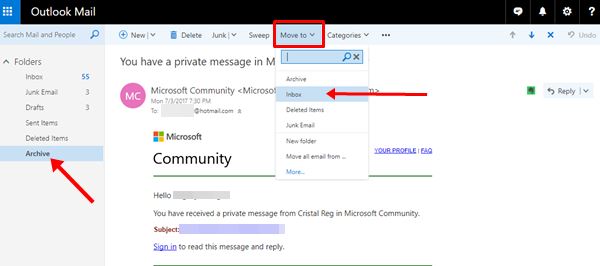 Final Words
So, guys, this is the guide on 'where do archived emails go'. If you don't know about this and accidentally archived your email then, this guide may helpful for you. Though, it is not a difficult task. But, some users search online for this.