How To Download Shutterstock Images For Free Without Watermark
|
How To Download Shutterstock Images For Free Without Watermark: Download the photos from the internet is not a big task. You can easily download photos from the internet. Google and other search engines are useful to do this, but there are a lot more sources available online. So, There are a plethora of websites available, that allows you to download the photos, and Shutterstock is one of them. Well, Shutterstock provides the royalty-free stock images with high quality. Many other Shutterstock alternative websites are available, but Shutterstock is one of the best sources.
Do you know that what is a stock or royalty free photo? Well, if you are a blogger, vlogger or advertiser, then you may have known that, if you are using other's photos, you may face copyright issues. But, if you are using stock photos, you don't need to worry about copyright issues. Also, you can get unique, creative and high-resolution photos from these types of websites. But you need to pay the fee to the agency to use stock photos. So, you can use royalty free stock images for commercial, marketing, advertising, business, promotional, editorial, design, personal, blog or website purpose.
It doesn't matter which purpose you have to use the images. Stock images are always best and unique. You can't find that type of quality and creativity from Google or other image search results.
About Shutterstock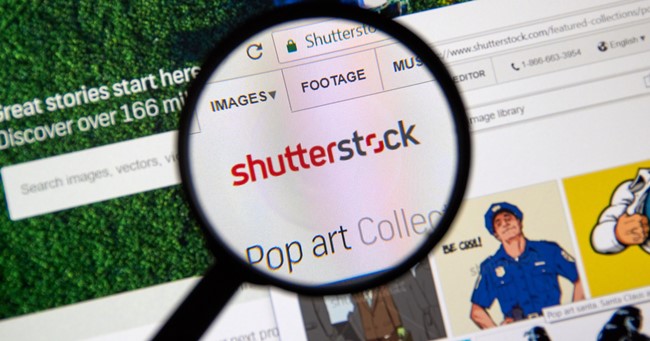 Shutterstock is an American based company (founded in 2003) that provides the licensed images (photos, illustrations, and vectors), footage (videos), and music. In simple words, it provides licensed stock media service. There are more than 224 million photos in its library and 150k images added daily.
Generally, Shutterstock allows you to download the low-quality images with a watermark. But, you can't use images with a watermark. However, you can get high-resolution photos after paying the fee. But, you can also download the photos from Shutterstock for free without watermark. Below is the step by step guide on it.
How To Download Shutterstock Images For Free Without Watermark
There are a lot of methods available to use the Shutterstock service for free. But now only a few are working. In the past, you could have downloaded the Shutterstock images with browser extensions or Facebook and Mozilla Firefox, but these methods aren't working right now. But don't worry, here at oTechWorld, you can get the complete guide on it.
Note: This article is for educational purpose only. Use it at your own risk.
Well, there are some online tools/websites are working to download Shutterstock images for free without watermark. Below are the steps.
Step 1.
At first, open Shutterstock.com website from the browser. After opening the website, search for the image you want to download or save. Type the keyword in the search bar of Shutterstock and select the category from the drop-down list. You will see the options as – all images, photos, vectors, and illustrations. You can use these options for better results as you need, otherwise, select all images option.
Step 2.
Now select the photo from the search results that you want to download or save on your PC. Click on the photo and the image with watermark will be open in new page. Don't click on any Download or save option. Just select and copy the URL link of that page. (You can also copy the URL of an image from the search results. Just right click on the image and click on "Copy link address" option.)
Step 3.
After copying the URL, open a new tab on the browser and open www.sharedvn.net website and paste the link that you copied from the Shutterstock.com website into the input field. After that, click on the "Get Now!" button.
Step 4.
Now you will see the "Download Now" button. Click on this button to proceed. After that, you will be redirected to the other website for verification. The website will be open in a different language, but you can change its language from the top right of the web page. After changing the language, check the CAPTCHA box and after that click on the "Click here to continue" button.
Step 5.
Wait for 7 seconds and after that click on the "Get Link" button.
Step 6.
After that, the high-quality image will be open. Right click on the image and click on the "Save image as" option to save it to your PC.
Alternative Online Tools To Download Shutterstock Images For Free
Well, Sharedvn.net isn't an only online tool for this purpose. You can find out a lot of tools or websites, but most of these aren't working right now. Also, some websites are fake and you can't get any result. You just waste your time if you found any fake website. So, here is the list of alternative tools that are working.
Shuttersaver.xyz
130012.online
Leet.co.in
Keepshutter.com (Not Working)
Similar Websites Like Shutterstock To Download Images Without Watermark
Well, online tools aren't the permanent solution to download Shutterstock photos for free. These tools may stop working anytime. Also, its service isn't free, you need to pay a big amount of money for some images. But don't worry, Shutterstock isn't only the website that provides the royalty-free stock images. There are a lot of alternatives available. Also, some websites allow you to download images for free. So, You can find the best photos for your project from different sources.
Read Also:
Pixabay is one of the most popular websites for sharing copyright free images and videos without watermark. It shares high-resolution public domain images, illustrations, vectors, and videos. It has more than 1.5 million free high-quality images. You can search images with keywords or browse images by category.
Pixabay released the images and videos under CC0 (Creative Commons) license. So, you can use the images anywhere or any purpose. You can also find some Shutterstock images on Pixabay. If you are using a Smartphone, then you can use the Pixabay app to use its free service.
This is another platform/website that provides free stock images without watermark. Burst is developed by Shopify (Canadian e-commerce company). It has thousands of high-quality royalty free images, and all images are free to use. You can use Burst photos anywhere without worrying about copyright issues.
However, its library isn't huge as Pixabay, but, there are many different categories provided by Burst. It offers high-resolution as well as low-resolution photos.
After Shutterstock and Pixabay, Pexels is another popular website that provides the photos under "Creative Commons" license. It means it offers free stock images for personal as well as commercial use. Pexels is the best website for bloggers to get high-quality images.
However, it has a small collection of photos as Burst, but it is the best alternative for Shutterstock. If you are a photographer, you can also contribute by uploading your photos in it.
This is another Shutterstock alternative to download free images without watermark. It has more than 550k stock photos that are under Creative Commons license, and thousands of photos added daily. You can use Unsplash images for any purpose.
It is one of the best leading photography websites, and more than 90,000 photographers join Unsplash. It allows the Photographers to upload their photos.
As per its name, StockSnap offers free stock images that are under the CC0 license. So, it is another good place to find the images for your project. This website is not much popular as Pixabay and Shutterstock, and the library isn't as huge as other sites. But, it gives the best results.
Wrapping It Up
So, guys, if you are searching for the query "How to Download Shutterstock Images For Free without Watermark", then this guide may help you. However, due to some reasons, if you found any problem to download photos from Shutterstock, then you can use alternative methods or tools. Else, if you still unable to download the photos, you can use other websites that are similar to Shutterstock.