How To See Hidden Password Behind Dots In Browser
|
Every browser saves the password under dots/asterisk for security. At the time of logging first time, If we click on remembering password option, then browser saves the password for future use. After that when we log in again from that page, you don't need to type the password again.
Mostly at the time of login, we click on the login button in the browser because the password is already saved in the browser. And there is a time when we forget the password and it's saved in the browser. But we can't see this. Here's How To See Hidden Password Behind Dots In Browser.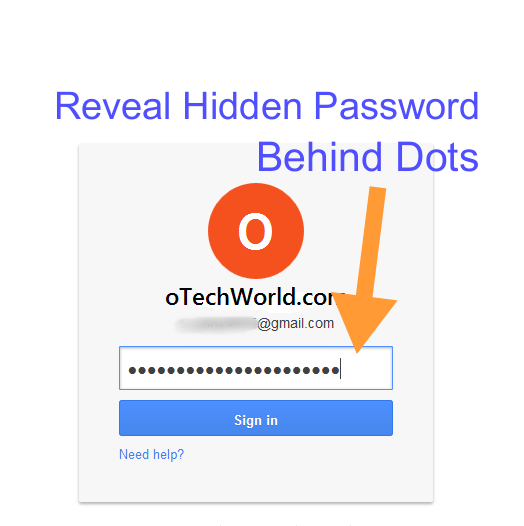 How To See Hidden Password Behind Dots In Browser:
Open login page from any browser ( Firefox, Chrome, Safari) and right-click on Password field, Click on Inspect Element.
A new document inspector window will be open at the bottom.
Now change type="password" to type="text" in input field of password.
After that Press Enter Button. Now password will be shown on your screen.
In Internet Explorer, if Inspect element is not shown, then press F1 key and Press CTRL + B. After that click on the password field. Now Repeat the step 3.