How To Buy Best MicroSD Card For Your Phone
|
Now mostly smartphones supported microSD card to extend the memory of the phone. But some major companies also release their phones without microSD card slot. And that phones not supported microSD card because that phones only has their internal memory.
The performance of your smartphones also affected by microSD card. Also, your Phones microSD card performance depends on its class. Here's the complete guide how to buy best microSD card for your phone.
How To Buy Best MicroSD Card For Your Phone:
SDHC vs. SDXC: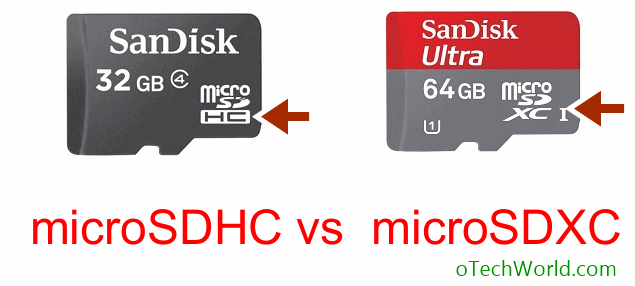 There are two types of microSD card. First is SDHC (Secure Digital High Capacity) and second is SDXC(Secure Digital Extended Capacity). The main difference between SDHC and SDXC is the amount of data can be stored in memory card.
SDHC (Secure Digital High Capacity): Stores up to 32GB.
SDXC(Secure Digital Extended Capacity): Stores up to 128GB and more.
Note: Mostly lower end smartphones doesn't support SDXC microSD. They supported only SDHC microSD.
Read Also:How To Hide Files And Folder In Android Without App
Meaning of "Class" on microSD card: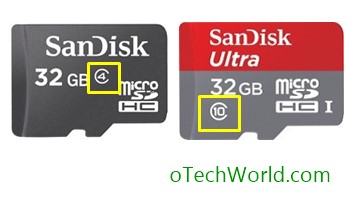 This is the main thing and most important of microSD card. microSD card comes with different classes like 2, 4, 6, 8 and 10. In simple words, it (class of memory card) describe the write speed of memory card. Mostly people buy class 4 and class 6 microSD card. Here's the write speed of microSD card in term of classes:
Class 2: 2mb/s
Class 4: 4mb/s
Class 6: 6mb/s
Class 8: 8mb/s
Class10: 10mb/s
Read Also:How To Grab Text From Image In Android
Meaning of UHS on Memory Card:
UHS means Ultra High Speed. Some microSD card also compatible with UHS-1 and UHS-3. Here's the minimum speed:
UHS-1: 10mb/s
UHS-3: 20mb/s
SDHC UHS-1 card will work with any SDHC compatible device. But its speed may increase if the device is compatible with UHS-1. Also, SDXC UHS-3 card will work in any SDXC compatible device.
Will the speed of microSD card affect the performance of smartphone?
The answer is Yes. If you moved your applications in MicroSD card, then it may take some more time to load. So, if your microSD card supports high speed, it will affect the performance of your phone. Also, when you are taking pictures and record videos on your phone. If your microSD card supports high speed then it will save data faster and increase performance.
Conclusion (How To Buy Best MicroSD Card For Your Phone):
Make sure when you buying new microSD card, don't buy the cheap quality of microSD card. Always choose the SD card of best companies like SanDisk, Samsung, Sony and Kingston. If you want to buy microSD card for better performance, then go for Class 10, UHS-1 or UHS-3.