How To Get Vehicle Owner Information Via SMS In India
|
If you want to get vehicle owner information then you can do it with only one SMS. Now you can trace any vehicle with the number and know owner name and other information through SMS. The Government of India recently introduced this feature. This is very helpful in case of the accident and when you purchase used a car. You need your mobile phone to Know Owner Detail Of  Vehicle Through SMS In India.
You just need to send SMS from your mobile and you receive the detail of that vehicle. Read this to know how to get vehicle information by SMS. With one SMS, you will receive the detail of that vehicle. If you want to get an address from vehicle number then it is not possible. You can trace vehicle owner name and vehicle information.

Note: You can use this service from registered mobile numbers only. You can not use this service from the unregistered mobile number. For privacy purpose, it doesn't show the full address of the owner of the vehicle.
How To Get Vehicle Owner Information Via SMS In India:
You need to type 'VAHAN' Space 'Vehicle Number' and Send it to 7738299899
For example: 'VAHAN DL01AB0000' and Send it to 7738299899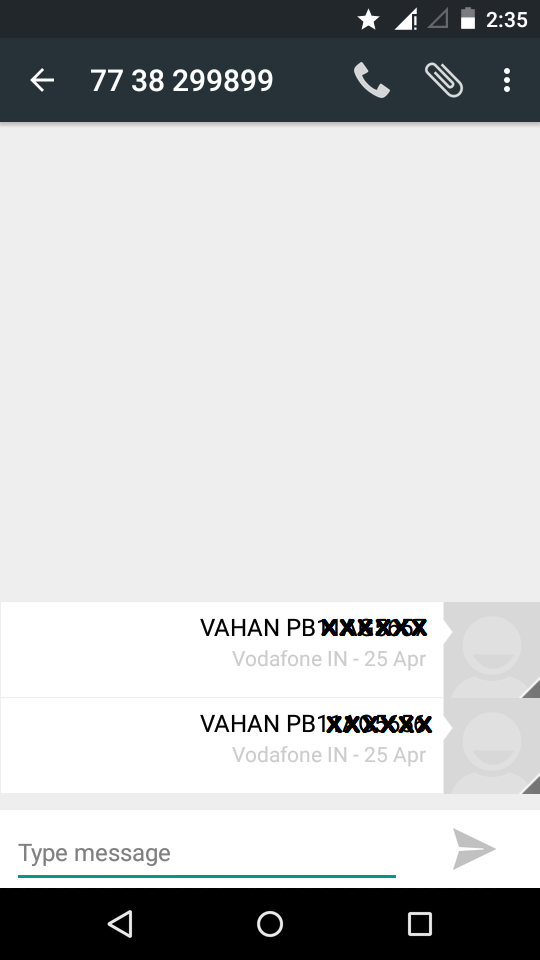 Read Also: How To Download Offline Google Maps In Android and iPhone
Which information you receive:
Location Where the vehicle is registered.
Owner name of the vehicle.
Vehicle Name/Model.
Class of vehicle.
RC/FC expiry date.
Advantages:
This is very helpful in  many cases like
In accident cases (You can know the detail of vehicle).
When you buy a second-hand car or bike. Use can use this for investigation purpose.
In rash driving cases.
Conclusion:
So, this feature is pretty useful but you can not get owner address because of privacy. In many cases, this will help you. Because when you buying a new vehicle, you can get the information of that vehicle.